x
L'app di Fashion Files sarÓ disponibile a breve, compatibile sia su piattaforma
IOS
che
Android
.
x
Ti piacciono la moda, il cinema, il design e le nuove tendenze?
Se vuoi far parte del nostro team, condividere con noi il tuo talento, le tue esperienze e i tuoi progetti scrivici a:
info@ideamoon.it
La special collection Swatch che celebra l'arte del MoMA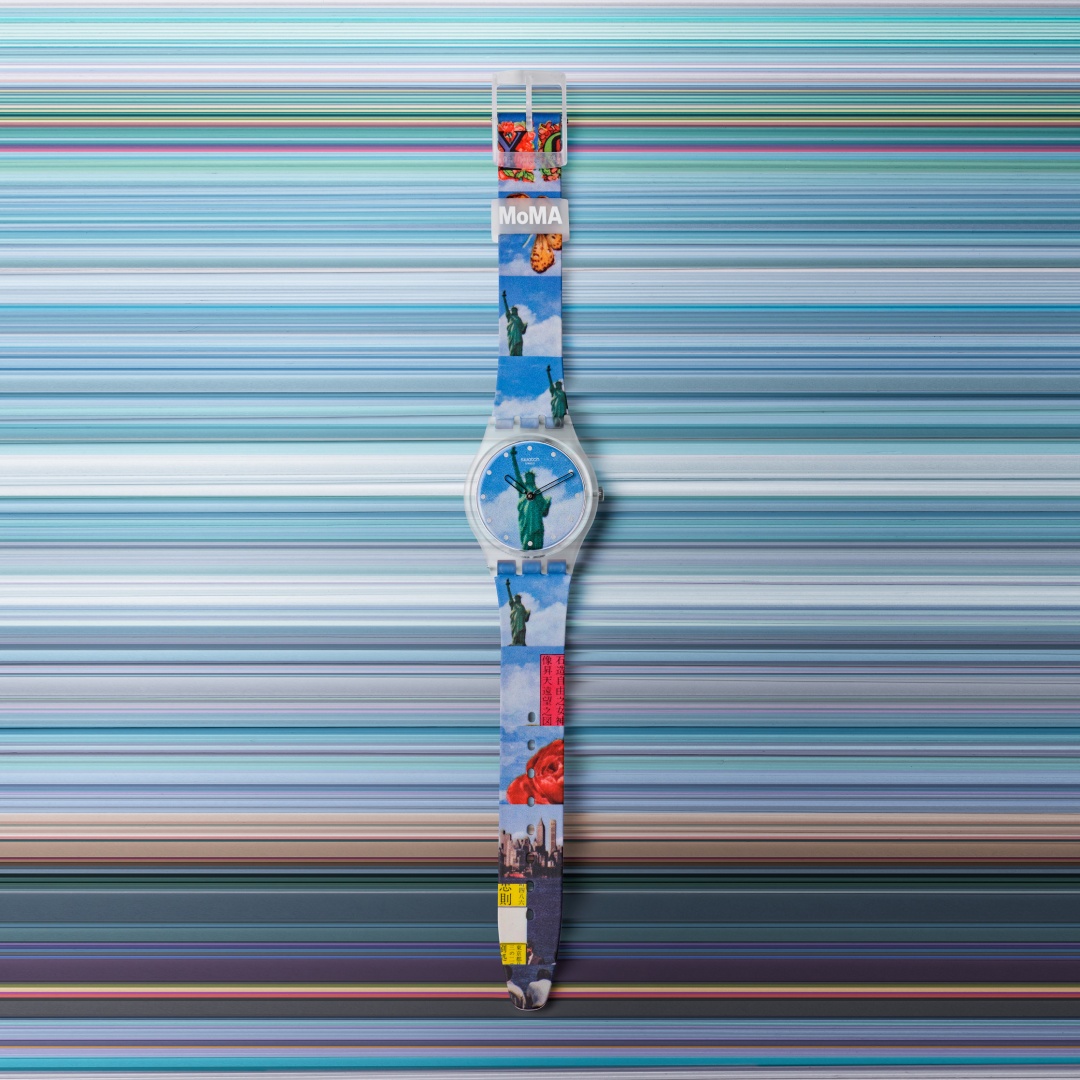 Swatch e l'arte del MoMA - The Museum of Modern Art - dal 4 marzo arriva la nuova collezione speciale di orologi Swatch che sarà un nuovo viaggio nell'arte del noto brand Sei creazioni uniche, ispirate alle opere della collezione MoMA, che includono The Starry Night (1889) di Vincent van Gogh, Hope, II (1907-1908) di Gustav Klimt, The Dream (1910) by Henri Rousseau, Composition in Oval with Color Planes 1 (1914) di Piet Mondrian, The City and Design, The Wonders of Life on Earth, Isamu Kurita (1966) by Tadanori Yokoo, e New York (1968) di Tadanori Yokoo. Questi orologi possono essere acquistati singolarmente o come intera edizione per collezionisti. Swatch e MoMA hanno concepito una confezione speciale per l'edizione da collezionisti, ispirata alle Blade Stair, una delle caratteristiche più rilevanti del MoMA. Un packaging speciale li racchiude per i più ambiziosi collezionisti ma sono acquistabili anche singolarmente. Proprio perche il tempo è cio che ne facciamo di esso, impossibile sprecare la grande opportunità di fare un viaggio speciale, di celebrare New York e indossare opere indimenticabili al polso.
invia ad un amico