CHANEL N°5 è SEMPRE UN'IDEA SCINTILLANTE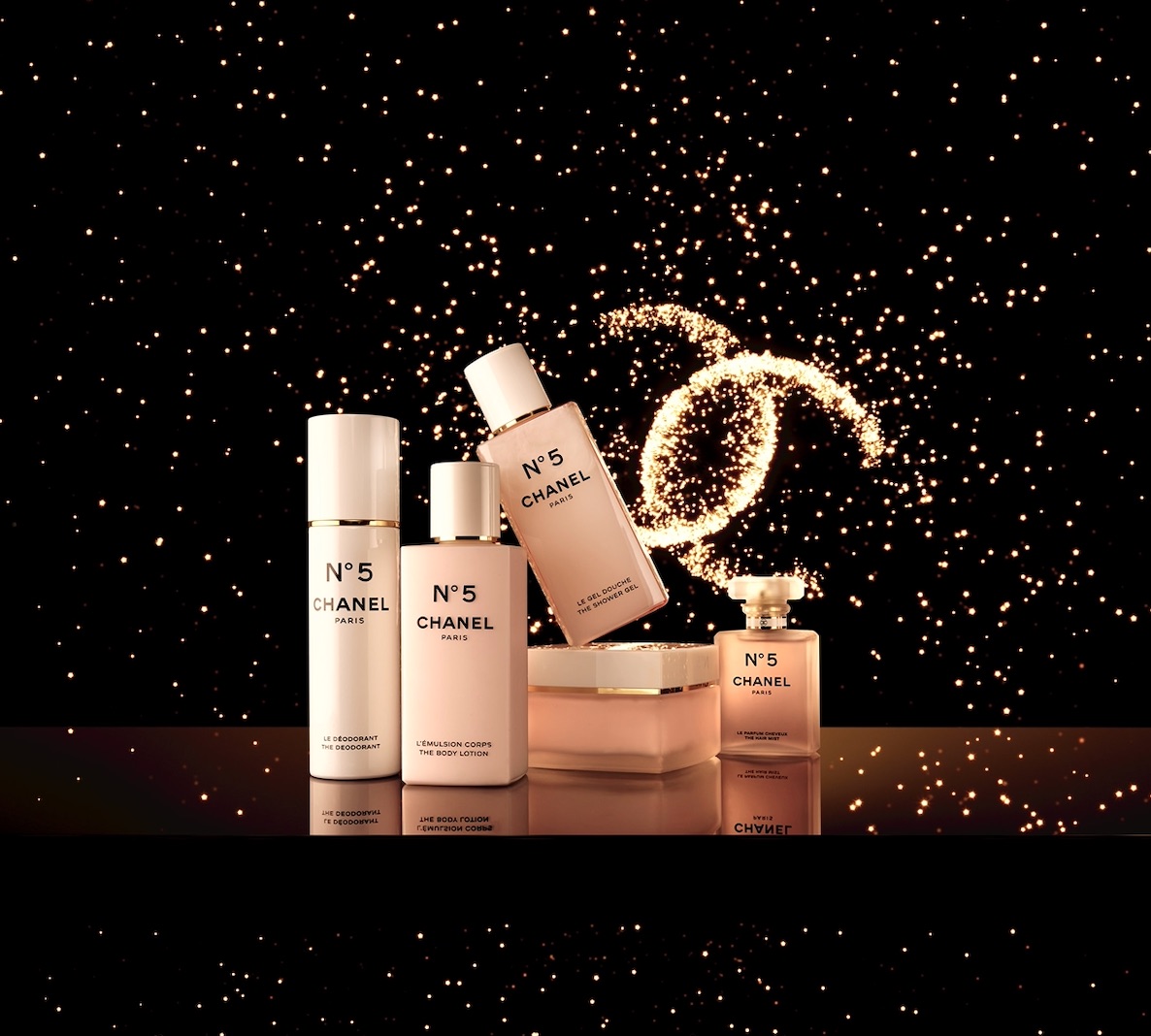 In occasione delle festività di fine anno, CHANEL ci invita a scoprire cinque must have essenziali per un rituale di profumazione completo, creato intorno al suo profumo più iconico, N°5.
CHANEL ha declinato la fragranza astratta di N°5 in cinque nuove consistenze dedicate al corpo.
Cinque modi di indossare la fragranza e intensificarne il ricordo, cinque gesti per lasciare il segno, cinque occasioni per ricordare che ogni dettaglio capace di trasformare l'ordinario è un bene necessario. La crema corpo, l'emulsione corpo, il deodorante e il profumo per i capelli e il tocco finale di questo soave rituale di profumazione non può mancare: Chanel N°5 Eau de Parfum. Un profumo mitico e intramontabile, un bouquet fiorito - aldeidato sublimato in un flacone iconico dalle linee minimaliste che in occasione delle feste di fine anno, si veste di un abito esclusivo in edizione limitata.
Il gel doccia N°5, con la sua consistenza cremosa e una soffice nuvola di schiuma, profuma il corpo in tutta leggerezza e lascia la pelle morbida e setosa, per un momento di benessere. Il suo flacone trasparente è dotato del sistema di apertura a capsula Twist and Slide, meccanismo esclusivo CHANEL che permette di prelevare il prodotto con facilità. Regalarsi o regalare a chi si ama questa esperienza scintillante e completa nell'universo N°5 è un'idea meravigliosa. Happy Christmas to all of us!
invia ad un amico