x
L'app di Fashion Files sarÓ disponibile a breve, compatibile sia su piattaforma
IOS
che
Android
.
x
Ti piacciono la moda, il cinema, il design e le nuove tendenze?
Se vuoi far parte del nostro team, condividere con noi il tuo talento, le tue esperienze e i tuoi progetti scrivici a:
info@ideamoon.it
Se il 2020 fosse un orologio...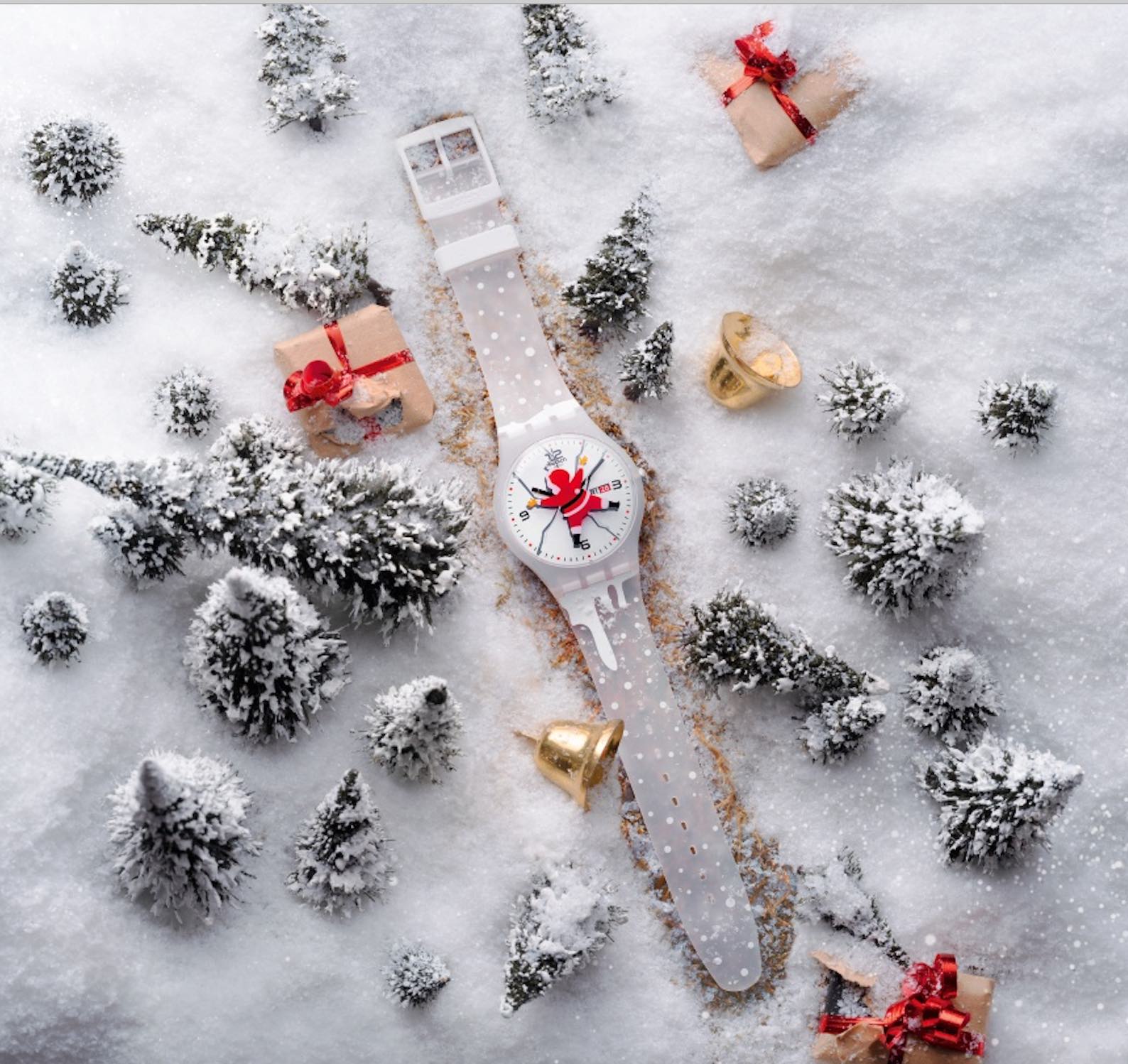 A dir poco allegra e geniale la nuova Holiday Collection di Swatch che da 40 anni è sinonimo di creatività, originalità ed ironia.
Ebbene come proprio per tutti noi, anche l'anno di Babbo Natale è andato storto, nel vero senso della parola. Sommerso da liste di Natale e desideri infiniti, ha distolto un momento lo sguardo dalla strada per controllare gli ultimi messaggi e, boom, la sua slitta si è schiantata nella neve e Babbo Natale è volato. Così è nata la Xmas Special edition 2020 di Swatch in vendita dal 3 dicembre negli Swatch Store, presso i rivenditori autorizzati e sul canale online shop.swatch.com al prezzo di 115 Euro. Fortunatamente gli elfi aiutant di Babbo Natalei si preoccuperanno delle consegne mentre lui cercherà di riprendersi. L'outfit in rosso di Babbo Natale e gli indici minimalisti risaltano sul quadrante bianco e sul corrispondente cinturino trasparente con stampa a neve. Questa edizione limitata ci 'strappa' un sorriso, è allegra e semplice, e si intona alla perfezione con un gioioso maglione. Stay strong and happy Christmas to all of us!
invia ad un amico