LET'S HIT THE ROAD!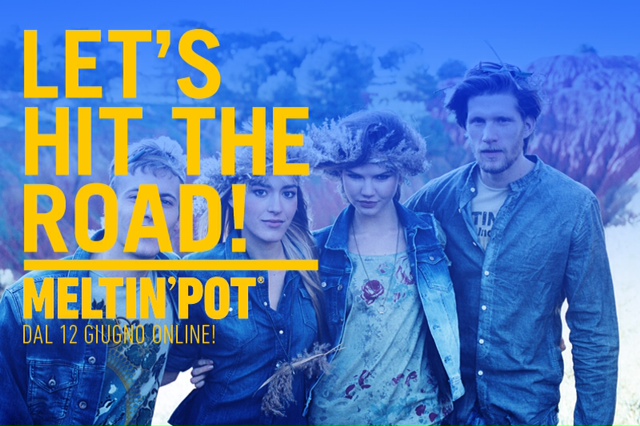 Dal 12 Giugno al 23 Giugno, con una app sulla sua pagina Facebook ufficiale, Meltin'Pot selezionerà i soggetti della prossima campagna pubblicitaria Autunno/Inverno 2014-2015.
Per partecipare al concorso l'utente dovrà postare la propria foto più bella e comunicativa, raccontare di sé in una breve descrizione, e farsi votare.
I due ragazzi e le due ragazze che tra tutti i partecipanti avranno ricevuto il maggior numero di like da parte degli utenti del social network, saranno infine selezionati da una giuria di esperti, e pronti a partire insieme, dal 9 al 14 Luglio.
Il viaggio di cinque giorni partirà dall'Italia alla volta di Amsterdam e Berlino, con un programma tutto da scoprire: passando attraverso i migliori club delle città, i party underground e i concerti più estremi, visitando mostre e musei di arte contemporanea, girando in lungo e largo in bici, senza dimenticare le mete più turistiche, ma vissute in modo alternativo...
Con indosso uno zaino Meltin'Pot, dotati di camera go pro e smartphone, il gruppo di nuovi amici sarà chiamato a immortalare i momenti del proprio tour, vivendo appieno il claim di Meltin'Pot: "Where Life takes You".
Più di un concorso, Let's Hit The Road è un progetto di comunicazione innovativo, in cui i vincitori diventano non solo soggetti ma anche autori di una vera e propria campagna pubblicitaria Meltin'Pot, che sarà declinata su web, stampa, pop, affissioni, a partire da settembre 2014.
invia ad un amico