Niente più di un'immagine riesce a fissare un momento per sempre. Da questa semplice intuizione nasce
JewelGram
. L'ingegnere elettronico
Gianpiero Riva
e il designer di gioielli
Michele Marzotto
condividono idee ed esperienza per creare un gioiello unico e originale.

Il giovane brand, nato lo scorso anno quasi come un gioco, si è tramutato in una realtà molto attiva sui social e sul web.
JewelGram,
infatti, al posto di gemme preziose incastona su anelli e ciondoli immagini di Instagram. Grazie ad un particolare tipo di stampa a sublimazione, inventata dai due amici/soci, le foto vengono fissate a caldo ed hanno un'ottima resa. Molto presente sul web, il duo solletica la sua web community lanciando concorsi mensili che mettono in palio un gioiello.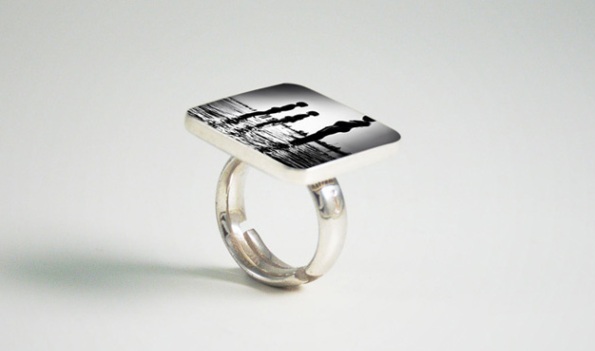 Because your Instagram pictures are the most unique and fashion jewels .